Exhibition packages include:

- One wastebasket
- Electricity socket (220V)
- Daily cleaning
- Logo of the company in the conference abstract book
- Logo, company`s short description (max. 100 words) and internet link at ImagineNano website

(Be aware that the organization reserves the right to relocate stands of 4m2)
:::All packages will include Professional Invitation Passes FREE:::
Those passes are designed to your customers, partners, suppliers and prospects. More info.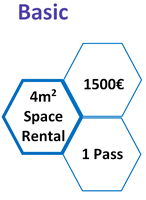 VAT not included (21%) - Spanish VAT only applies to Spanish institutions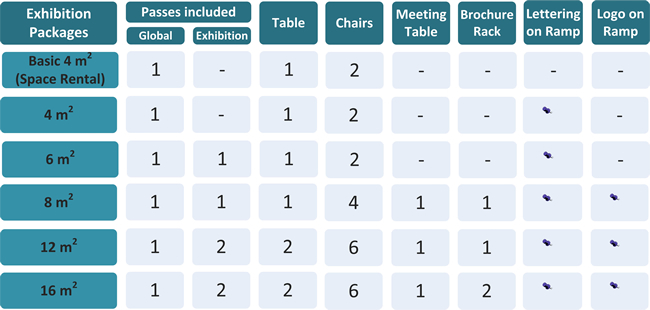 For additional Conferences Passes click here
For additional Exhibition Passes click here



Space Rental Only (≥ 24 m²)



VAT not included (21%) - Spanish VAT do not apply for participants outside Spain.
The organisation offers the possibility to overseas pavilions of inserting a brochure (ONE representative brochure of the pavilion) in conference bags.
Erection, dismantling and assembly fee not included. Electricity, daily cleaning and Hook Up Permit not included.
Space Rental must be superior to 24 m². Discounts apply: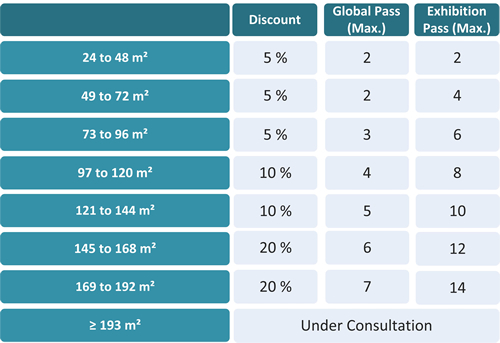 Additional passes could be acquired as follows (applies to Space Rental Only):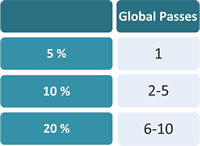 * For higher number of Global Passes, please contact the organization.