Title
Symposium Spain-Israel

Speakers

- Oscar Férnandez (CDTI, Spain)
"Introduction to Eureka"
- Marcel Shaton ( ISERD General Manager, Israel)
"European activities of the Office of the Chief Scientist"
- Pilar de Miguel (CDTI, Spain)
"Support to Eureka projects in Spain"
- Andres Ubierna (CDTI, Spain)
"INNVIERTE: International Scope"


Program: Download Tentative Program - More Info
Date: March 10th, 2015 – 12h to 13h30
Venue: Vip Room Bilbao Exhibition Centre - 2nd floor
Registration fee: Free of charge for registered participants


Title
Nanofabrication with RAITH EBL and FIB equipment

Speakers

- Mike Butler (Raith B.V., The netherlands)
"Raith EBL Applications & Nanofabrication Methods"
- Luis E. Hueso (CIC NanoGUNE, Donostia-San Sebastian, Spain)
"Electron beam lithography: spintronics and nano-optics applications"
- Saulius Juodkazis (Centre for Micro-Photonics, Swinburne University of Technology, Australia)
"High precision nanofabrication for light management at nanoscale"
- Vincent Morin (Raith GmbH, Germany)
"Ion column and Source Technology employing Gallium and New Ion Species for Advanced FIB Nanofabrication"
- Andreas Remscheid (Raith GmbH, Germany)
"News on Products & recent Application highlights"
- Ralf Steingrueber (Fraunhofer Heindrich Hertz Institute, Berlin, Germany)
"Electron Beam Lithography – Applications at Fraunhofer HHI"


Summary
Electron Beam Lithography and Focused Ion Beam Nanofabrication are fundamental techniques for nanofabrication in research, development and production.
This workshop is targeted on those who are interested in Electron Beam Lithography or FIB Nanofabrication and therefore would like to learn how the Raith solutions help to solve state-of-the-art nanofabrication tasks.
Raith Workshop is an excellent opportunity to interact with like-minded professionals and discuss the latest developments within the community.
Invited customers will present their work in the fields of Graphene, Photonics, Plasmonics, electronics and other.

The workshop is split into 3 different sections:

- Introduction and overview talk about current nanopatterning technologies, process technology, nanofabrication trends and products
- Invited talks on latest interesting and demanding R&D directions and application results
- Raith presentations about current product portfolio and new outstanding application results
Program: Download Tentative Program - More Info
Date: March 10th, 2015 – 15h to 18h30
Venue: ImagineNano Conference, Bilbao Exhibition Centre
Registration fee: Free of charge for registered participants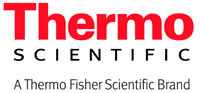 Title
Advanced Characterization methods to investigate Graphene-based materials and devices: Raman Imaging, AFM/Raman and Tip-enhanced Raman Spectroscopy

Speakers
- Massimiliano Rocchia (Thermo Fisher Scientific, Italy)
- Pavel Dorozhkin (NT-MDT, Russia)

Summary
Raman and AFM are considered to be complementary techniques providing vital molecular/structural, mechanical and physical information about materials. This workshop will focus upon the application of these techniques to the characterization of Graphene and graphene based materials. Specifically, new Raman imaging and fully integrated Raman/AFM instrumentation will be presented with an emphasis upon critical information each technique provides towards understanding graphene. Live instrument demonstrations will be included during this event.
Program: to be announced soon
Date: March 12th, 2015 – 11:30h to 13h30
Venue: ImagineNano Conference, Bilbao Exhibition Centre
Registration fee: Free of charge for registered participants
More satellite workshops & activities to be announced soon